Last week we celebrated World Book Day across the federation.
All the children spent the day making their reading and book corners more inviting and engaging with the new books they had chosen. Thank you to our partner,  Norton Rose Fulbright for donating money towards this treat.
The employees of Norton Rose Fulbright will be voting for the best book corner transformations over the next few week, the winning classes will win a special prize.
Here are some of the things the children and staff had to say at Tower Bridge:
I had fun on World Book Day. We did lots of reading as this is what World Book Day is about. I dressed up as Batman! We got new books for our classroom. I felt so excited because there were books I hadn't read and there were some I didn't know. I took one home and shared it with my mum.
Leroy
Everyone's costumes were stunning. I was Harry Potter. He's my favourite character. I had so much fun.
Marwan
Last Friday everyone in school dressed up as their favourite book character. We had a chance to read spectacular new books. World Book Day is about celebrating all the memoires, novels, non-fiction and fiction books around the world having fun just while reading them. It is very important to read books because they can help you improve on your speech and writing during school and in life.
Hannah and Alexis
On World Book Day I was Mrs Twit and helped organise the book corner. We even got to make our own book marks which was so much fun. Then we coloured butterflies different colours and we got our new books. The books were delivered and wrapped up. We had Horrid Henry, Roald Dahl, Jeremy Strong and David Walliams. We all got to take a new book home to read.
Sharon
Children were happy to get new books. They were excited to put their own ideas into the class book corner.
Sarah Maugey
The children all looked fabulous! They enjoyed making their props to decorate the book corners.
Lisa Rowland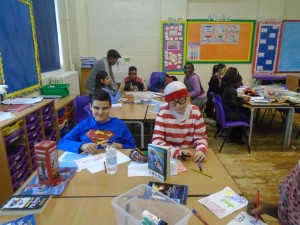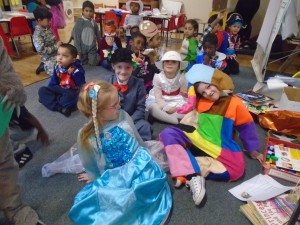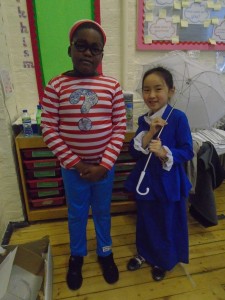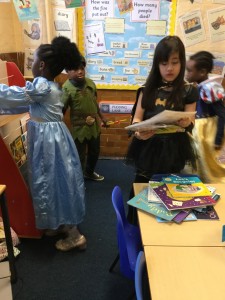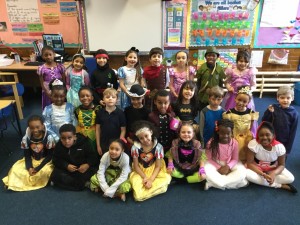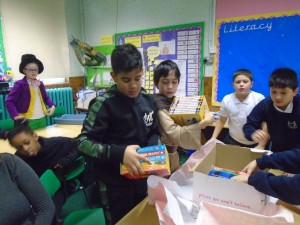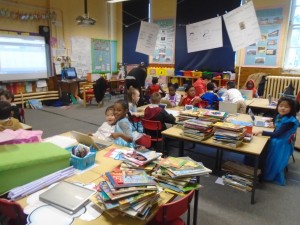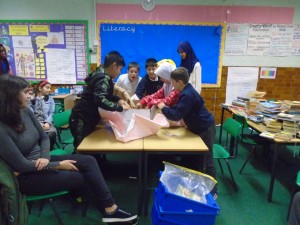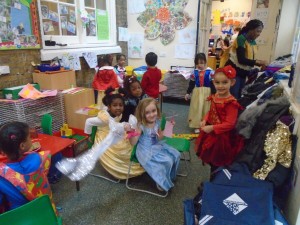 This week we celebrated Safer Internet Day. Classes took part in a range of activities to support the e-safety we already embed into our curriculum. We are very lucky to have 4 amazing pupils who support all the staff and children as their role as Digital Leaders. They planned questionnaires and tasks as part of a makewav.es badge that Year 5 and Year 6 completed. At the end of the day they lead a whole school assembly.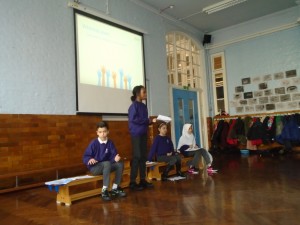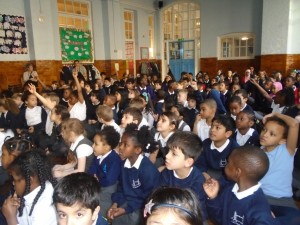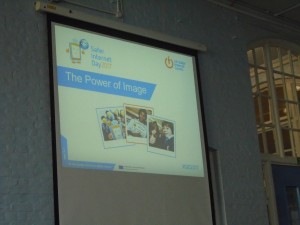 Here is a blog from one of our brilliant digital leaders:
Safer Internet Day is all about how to be safe on the Internet. If we do not make safe decisions then people could be harmed. Many children around the world are affected by cyberbullying because some people do not care who they hurt. That's why we celebrate Safer Internet Day – to teach everyone how to stay safe while using the Internet. Here at Tower Bridge, the digital leaders have performed an assembly to help teach our fellow school mates about the importance of Internet Safety. By Hannah, Year 5
Parents were invited to attend a workshop with PC Williams and our ICT Technician who helped advise on safer settings on devices in the home. Thank you to all the parents who came and asked lots of great questions.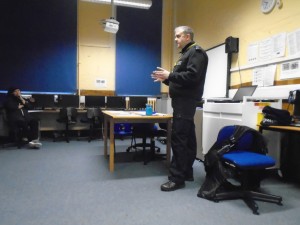 "I'm glad I attended the workshop. Lots of information that I can use to secure using internet. Thank you."
If you were not able to attend and would like more information, please click on the links below:
On Thursday the Digital Leaders from the federation went to the Excel Exhibition Centre to look at all the new products and ideas to enhance ICT provision at the schools. Here is their report:
Today we had a fun experience coming to BETT and seeing many different companies. My favourite part was to go and see how to programme a Lego build using an iPad. I really enjoyed looking at the inventions and examining how they work. The funniest thing we saw was the dancing robots. This is because they were dancing to "Beat It" by Michael Jackson. We met an interesting lady who talked to us about the human body. We got lots of free stuff from some people. We had pens, superhero masks, bags, sweets, stress balls and popcorn. Something which really intrigued us were the 3D printers. We watched pots, skulls and the Millennium Falcon printed out.
By Dayo, Salma, Taahir, Adam, Hawa, Hannah, Fyori and Anna – The Bridges Federation Digital Leader Team.