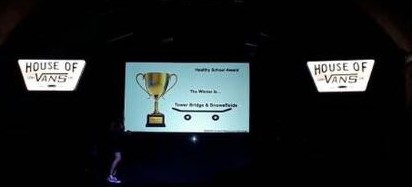 This year Adele and Lateefah were nominated for Primary Sports Leader of the year. Sadly they missed out on winning, however we are very proud of all their hard work and the hard work of their fellow sports leaders. Without them the federation would not have won Healthy School of the Year.
We are delighted that we won Healthy School of the Year!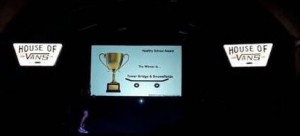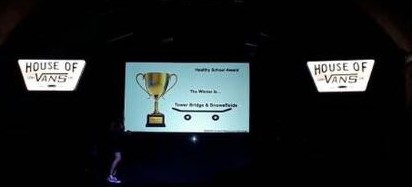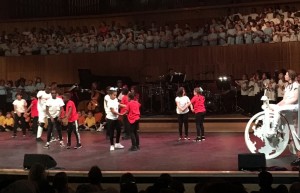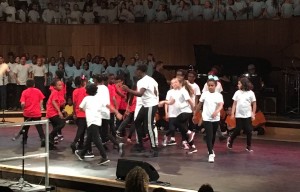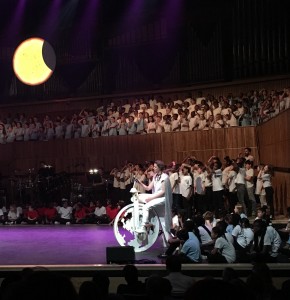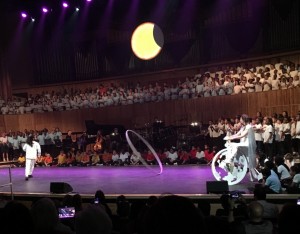 Last night, the year 5 from the Bridges Federation entertained audiences at the Royal Festival Hall with an outstanding performance. The children have been rehearsing for the past few weeks with the Splash team and their hard work and resilience paid off on the night!
Here is a message from Jo the artistic director on the Splash project:
'The whole Splash team would like to pass on their congratulations to all the children that took part in 'How High The Moon' last night, we all thought they did a brilliant job and sounded & looked fantastic, performing with such amazing confidence & commitment. However, none of this would have been the success it was without you the teachers who supported the team during rehearsals & managed the task of dealing with all the paperwork.'
We are really proud of all the children and teaching staff who made this such a wonderful event!

Our last reading café events were held today in both schools for Year 5 children and parents. Thanks you to all the parents who were able to come and support your children. We had some great comments from you all.
I enjoyed reading with my mum coming in my classroom.
I learned that it is very enjoyable reading with your child and I should do it more often at home. It is great to be in the classroom! 🙂
Children are excited and some of them are deep in their thoughts.
I liked reading to my dad and helping my little sister with her reading as well