We had an amazing show of parents for the Year 2 Reading Café! It was clear that the children love books and enjoyed sharing them with all the adults.
"I enjoyed reading with mummy."
"I like reading with my mum because it makes me smart."
"I enjoyed reading "The Moon Jet" because Kipper used his imagination to see space and I like space."
"I like reading with you."
"I learnt new words in all sorts of books."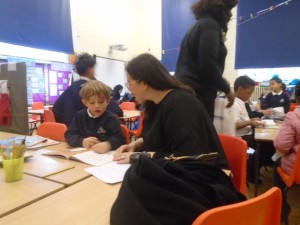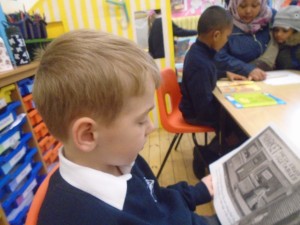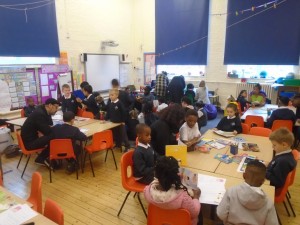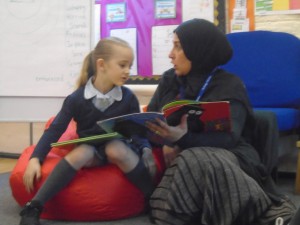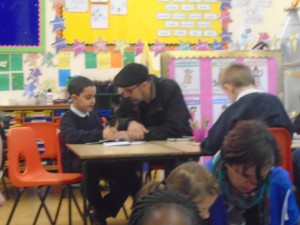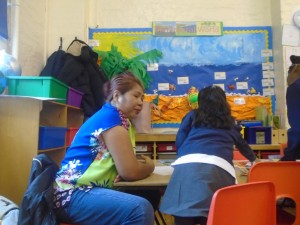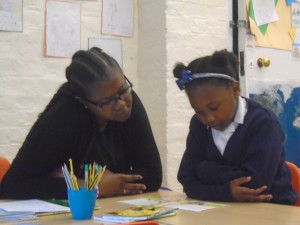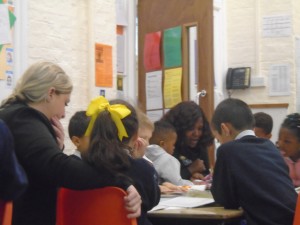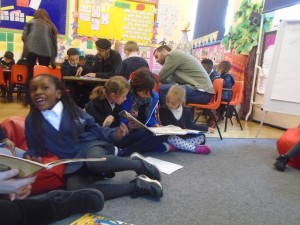 Last Friday Year 1 performed our class assembly. Our topic is on monsters and we performed a play about a good monster who was judged by the way she looked.
"I played a good monster. I had to go in the cupboard and then Temitayo and Temidayo took me to the zoo. I enjoyed when I came back to my family." Angelina
"I liked the part when I went to get the banners." Franky
"I enjoyed it when everyone said yes when Temitayo asked them to get the monster." Zeinab
Thank you to all the parents who came to watch. It was great to see so many of you and we hope you enjoyed it!​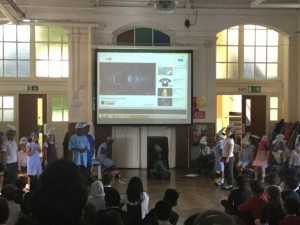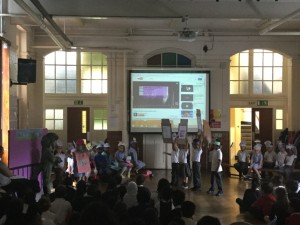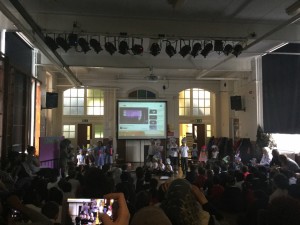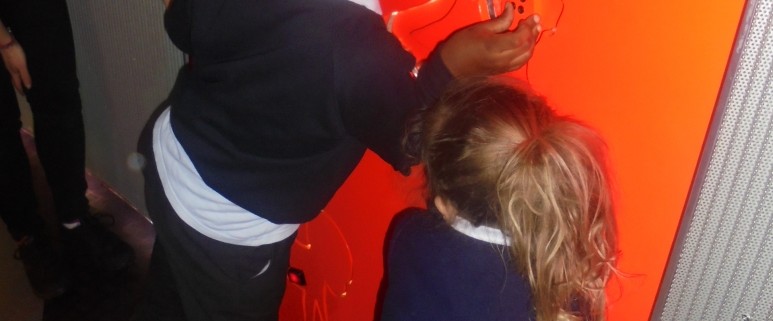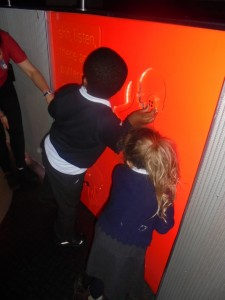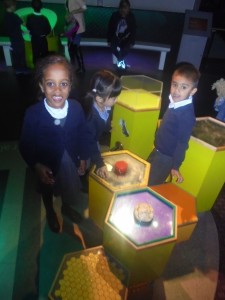 On Wednesday 3rd May Reception had the lovely opportunity to visit the Science Museum! We had a wonderful experience of getting to take the tube and we were very sensible and responsible during our travel. It was very exciting to travel in this way! When we arrived at the Museum we got to visit some interactive workshops, including the Garden and Pattern Pod in which we got to explore patterns in the world and lots of sensory changes and experiences. We had lots of fun investigating a new environment! Well done Reception for not only being really safe on our trip but also having lots of fun and trying out new things!