Some of our children were lucky to be invited to the official launch of the new film: Paddington 2!
They went to meet Paddington at MoreLondon, who happened to bring another star of the film, Hugh Bonneville as well as the Mayor, Sadiq Khan. The children behaved beautifully, even though Paddington was being a little bit naughty.
Here is a link to the event. The children had an amazing time!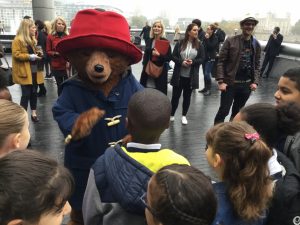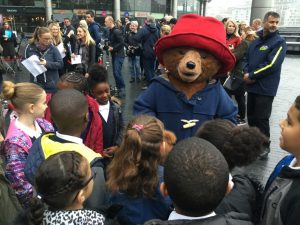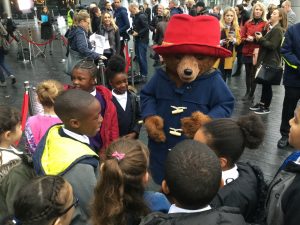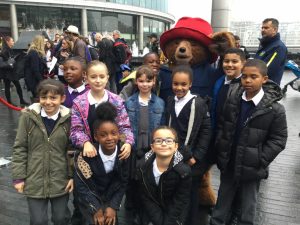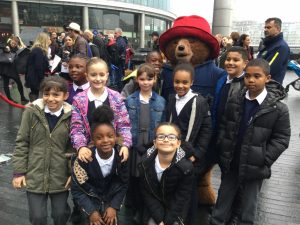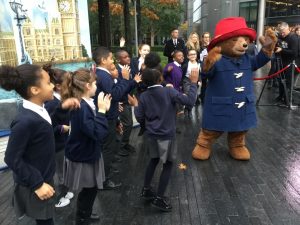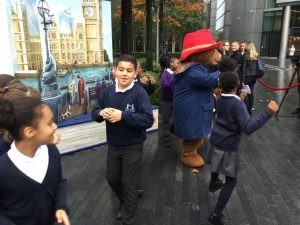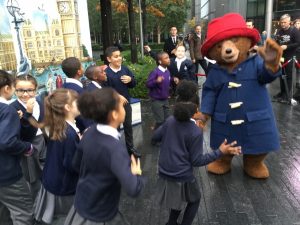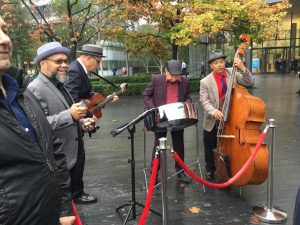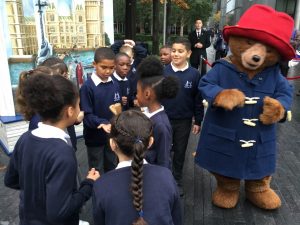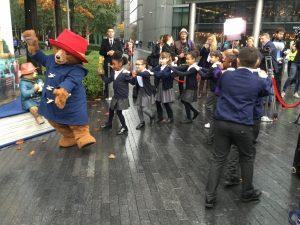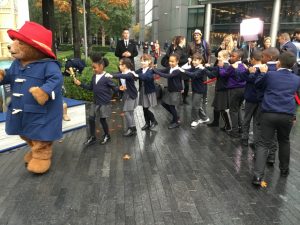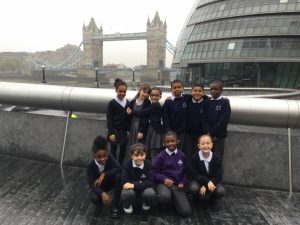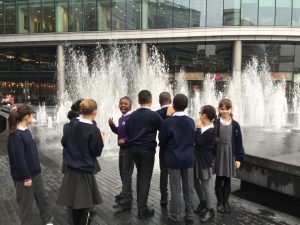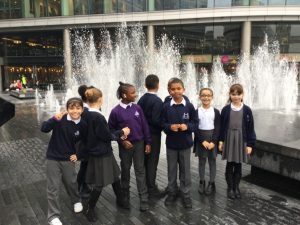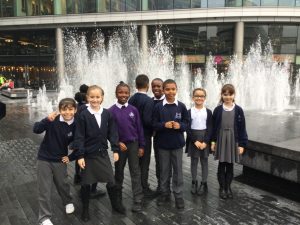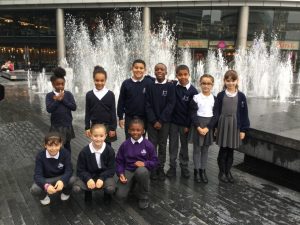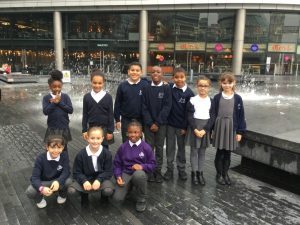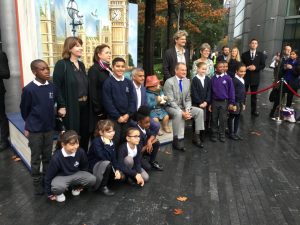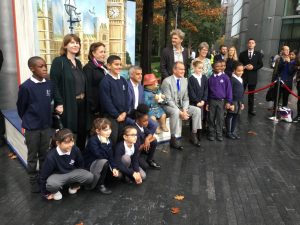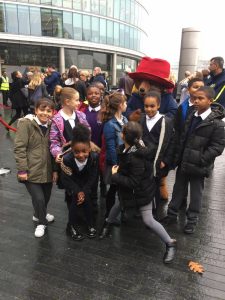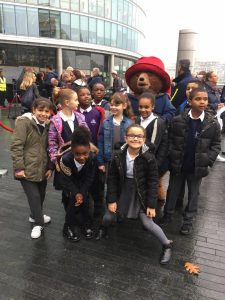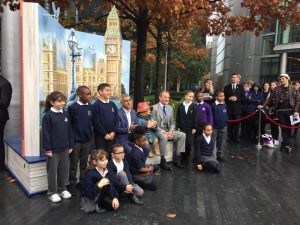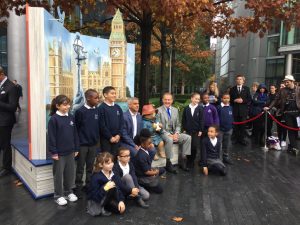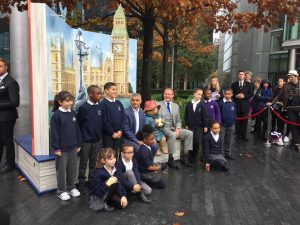 The LPESSN (London PE and Sport School Network) held some events to celebrate Women in Sport. Girls from the federation took part in American Football and Boxing.
On Monday some of us went to learn how to play American football. First we learnt what the people were called and we played. I was partnered up with someone from another school. It was tricky at first. I think we should play more of it in the school and I am sure other children in the school will enjoy it, but during it we needed to use tags as barging at each other is not allowed. We learnt how to kick the ball over the cross bar. It was the best day and we were given badges.
Aya, Year 5
We went to Bacon's college to play   American Football. We were in two teams. The first team was attacking and the other team had to defend. We had so much fun it was the best day. We also did some warm ups and other games. We had tags around our waists—the other team had to get them.
At the end of playing football the lady gave us badges.
Faith, Year 5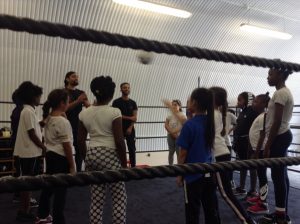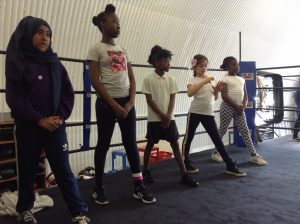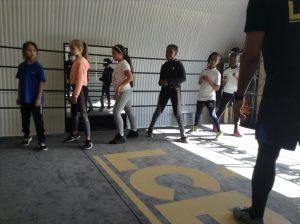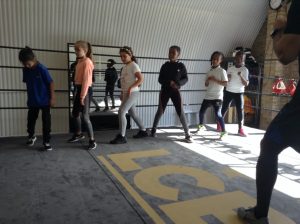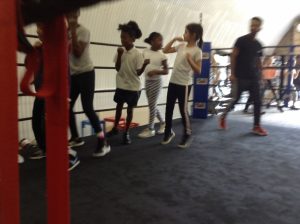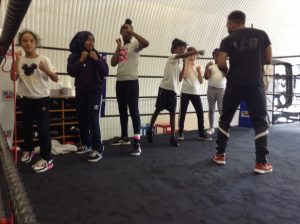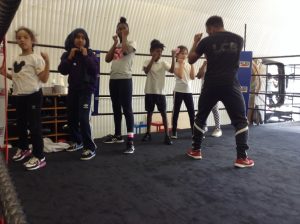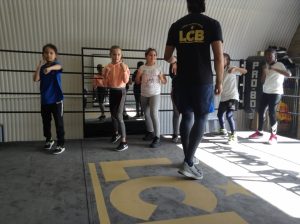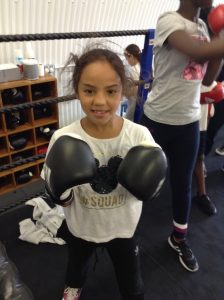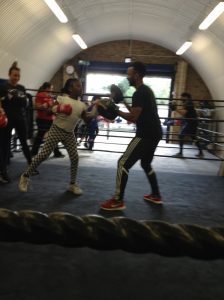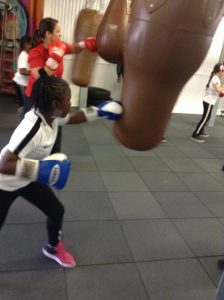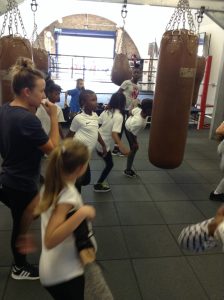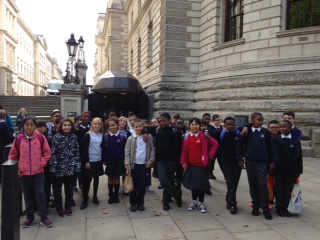 On Monday 18th September, we went to the Churchill War Rooms. Once inside, we were shown a video from World War 2. We were handed out some devices that informed us about the different rooms. Interestingly, the people that worked there left the rooms in the same state as when they first went in.  We visited the meeting rooms, the dormitories and even saw Winston Churchill's room!
When we arrived at the museum, we were given a grid each which needed to be filled in with information on Winston Churchill's life. After watching a documentary on the interactive board which helped us learn more about the war and Churchill's history, we visited different sections that covered Winston Churchill's life; starting from his childhood and finishing off on the day he died. We learnt lots about him. For example, we did not know that he was a fine artist and that he was Queen Elizabeth's II first prime minister. We have loved learning about his fascinating life and cannot wait to write our biographies on such an important figure.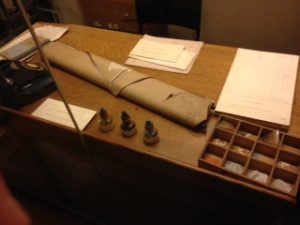 Lona and Seryn.