We have been working really hard with a company called 'A Tale Unfolds' on a film making project about the negative impact plastic has on the environment and especially on sea life. Our main objective was to create a film to encourage people to stop throwing plastic and all sort of non-recyclable rubbish. We want people to think how the future will be if the earth surface was covered in refuse. On the 19th June, we went to the IMAX cinema to watch the film we made. We were amazed to see ourselves on the giant screen. We had a great time!
Thank you to Dominic and everyone else.
D and S Year 3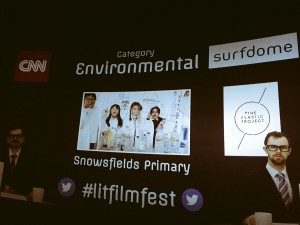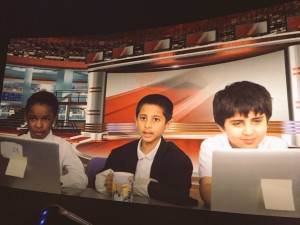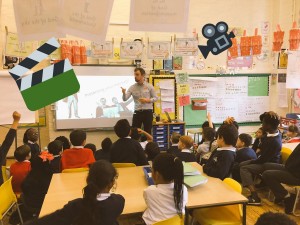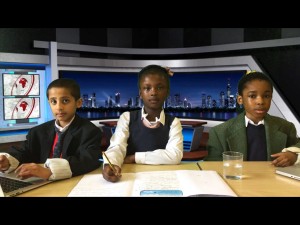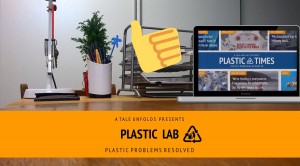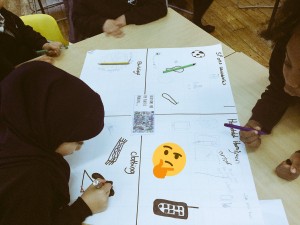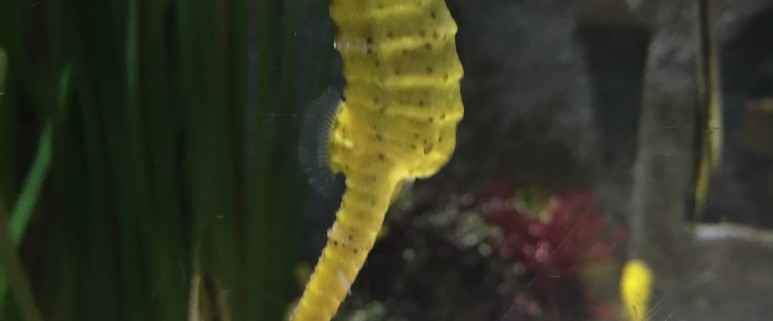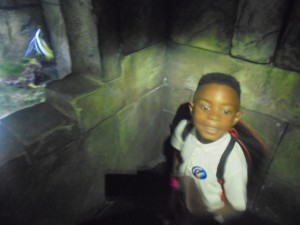 The children in Butterfly and caterpillar classes had a fantastic time at Sea Life Aquarium on the South Bank. It has been a very successful trip and a lot of it was thank you to the people who assisted us with our volunteers and adult ratios so a huge thank you – it made the day run smoothly especially when it got really busy!
We had a great trip and we even had members of the public on the bus and bus stops commenting on the children's excellent behaviour and their knowledge about the sea animals. We staggered our arrival times and we were really pleased to have a bus driver who understood the needs of the children and waited for us all to be safely seated before driving on. The aquarium staff were very welcoming and all the adults who came with us took excellent care of the children and discussed with them the different animals we saw. This was a very rich experience for all the children. I think everyone coped really well with the heat and we had lots of water and shade break too!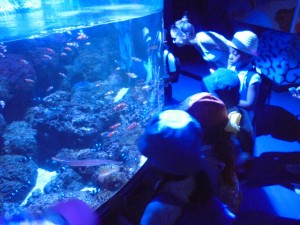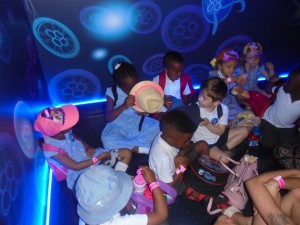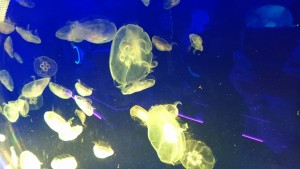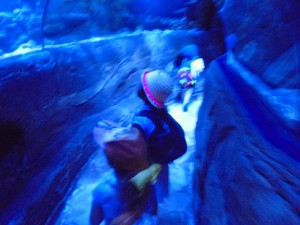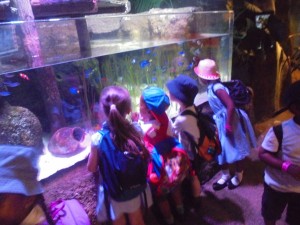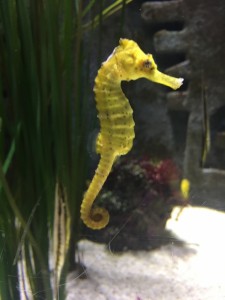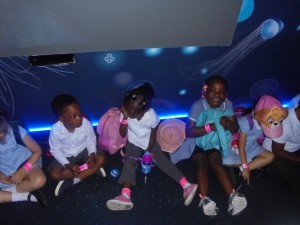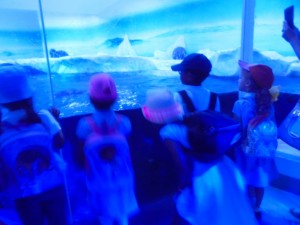 Both Year 3 classes across the federation recently hosted their reading cafes to parents. Thank you to all the parents who were able to attend. The children have enjoyed sharing stories and their new books with you.
"I like that Mum sits quietly for longer to listen to me read without my sister chatting at the book."
"It's fun to read with mum. I like reading with mum and my friends."
"My child reads really well with confident and can retell the story."
"My child is relaxed, confident and very keen to read – he read the whole book 'Dino Danger'"