Each term we offer a range of after school activities. Below are some examples of the activities we offer. For the list of current after school activities on offer please see below.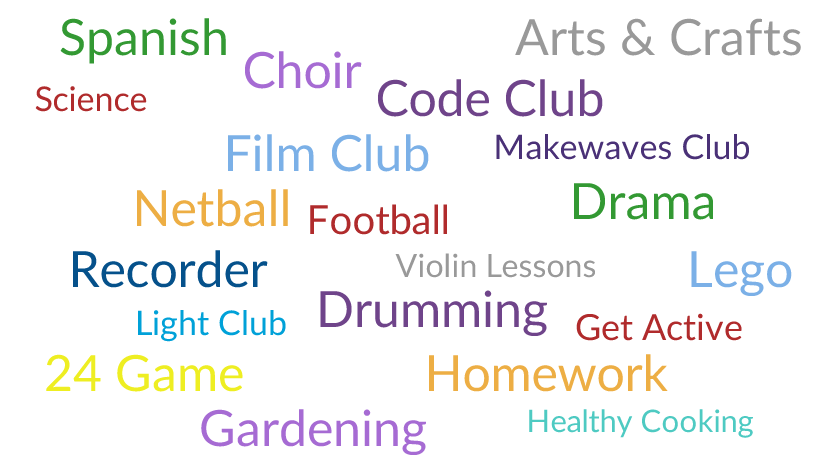 Gardening Club
Robert Browning's gardening club was formed alongside Friend's of Nursery Row. Funding was secured by the Friend's of Nursery Row to employ a specialist practitioner to lead weekly sessions. One afternoon every week a group of children leave the school in their wellies and head to the local park. Lessons include:
Seed bombs- planting seeds in clay and dispersing them throughout the park
Worm hotel – making a wormery within the park and observing the progress
Wreath and Christmas card making – collecting different types of leaves to make rubbings
Pruning – learning how to maintain trees and shrubs
Each term we invite parents and carers to take part in practical sessions with their children. We also usually run an after school gardening club for children with rather green fingers, some of the results can be seen around the school grounds.
Autumn 2023 Clubs
Monday:
Papier Mache Club – Year 1,2,3,4,5 & 6

Gymnastics Club – Year – 1,2, 3, 4, 5 & 6
Tuesday:
Running in Burgess Park – Year 3,4, 5 & 6 ONLY
Mix Football Club – 3,4,5 & 6 ONLY
Thursday:
Musical Theatre Club – Year 3,4,5 & 6 ONLY